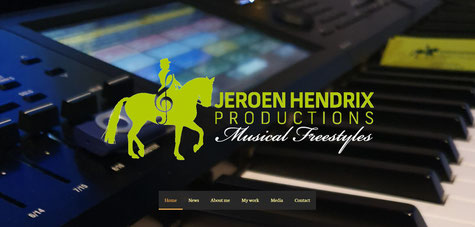 Sinds vandaag is de nieuwe website online. Neem lekker je tijd om door de verschillende pagina's te wandelen en de verschillende video's te bekijken en muziek te beluisteren.
Heb je vragen en/of opmerkingen, neem dan contact met me op.
Groetjes, Jeroen
Since today my new website is online.
Please take your time to scroll throught the different pages, to see some of the videos and listen to some of the songs.
If you have any questions and/or remarks, please contact me.
Take care, Jeroen